S h o w s  S p o t l i g h t : _______________________________________________________________________

Toronto's OTHER Art Scene (2013)
TOAS takes a long look back into the under-culture of the city's often overlooked, and now mostly forgotten, burgeoning arts collectives. Replete with fascinating interviews and photo/video resources, the filmmakers have made palpable this unique Toronto arts history over the past 27 years.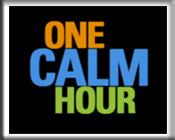 ONE CALM HOUR (2012)
A Documentary Feature on Music, Drumming & Schizophrenia at Toronto's CAMH Unit 2-4. The film follows composer Nicholas Stirling over a year period, as he offers the inpatients a chance to enjoy music, hand drumming, and storytelling for one hour each week-that place of calm when music and imagination take over.
News & Muse
CBC's The Documentary Channel has purchased the exclusive Canadian cable broadcast rights for the feature documentary ONE CALM HOUR Directed by Norman Lofts with original songs & music by Nicholas Stirling.
Airdates starting June 2013 to May 2015.
Check the DC website […]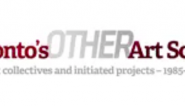 Nicholas is pleased to be scoring the upcoming winter 2013 feature documentary "Toronto's OTHER Art Scene: artist collectives and initiative projects 1985-2012″. Directed and produced by visual artist Richard Mongiat and writer Dave Sylvestre, TOAS takes a long look back […]
Featured Video
ONE CALM HOUR is a riveting trip of drumming, music and schizophrenia inside the in-patient Unit 2-4 at Toronto's CAMH facility. Featuring Nicholas Stirling and his additional songs and music.