I am pleased to have LuxuriaMusic scores featured in many productions for networks such as:
CBC Newsworld, CBC Documentary Channel, Discovery USA, TLC, TVOntario, NFB/ONF, Bravo!, Global, Xtreme, BBC Kids, TVO Kids, APTN, Knowledge Network, FOX Sportsworld, History Television, SCN Television, Vision TV, Rogers Cablenet, Canal D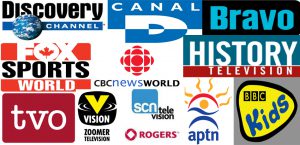 Services: custom music scoring, track sync licensing at competitive rates, sound design and music for live stage productions.
Multi-instrumentalist: woodwinds, keys, guitar, varied hand drums and percussion
CLIENT TESTIMONIALS:
Jennifer McAuley, Producer and Writer (TVO Kids, Summerhill Ent., CBC Kids)
"I've worked with Nicholas on both children's and factual programming and he's always delivered exactly what the series, episode or moment needs. He's creative, flexible, fast and knows how to interpret a producer's notes. Which isn't always easy!"
Lori Davies, Publisher, Administrator at Lily Pad Productions Inc.
"Nicholas is a warm, industrious, accommodating, efficient, enthusiastic, knowledgeable and technical proficient partner in completing many areas in musical and computer of my business."
Richard Mongiat, Producer/Director, "Collective City" documentary series
"Nicholas was invaluable to our project bringing many ideas and concepts to the table. He was sensitive to the projects needs, easy to work, helpful and enthusiastic. I'd be happy to work together with Nicholas and Luxuriamusic anytime.
Bara Dweik, filmmaker at DreamSharer Entertainment Inc.
Nicholas is a very sensitive, talented and highly professional music composer whose work reflect his high-performance and his deep love for what he does. Nicholas' music speaks about him, his deep feelings and tells you a lot about who he is as a person and that is what makes his music so special."
************